Integrated

Pain Management
Capitol Pain Institute works with each patient to find the best individualized treatment plan for your pain. Together we build a comprehensive plan that helps our patients reduce their pain and suffering while regaining lost functionality. Our integrative and comprehensive pain management approach combines cutting-edge research with well-grounded methodology to optimize patient care. Our doctors and nurse practitioners understand that treating a patient is a blend of diagnosing the physical disorder as well as addressing the mental suffering. We have one goal in mind - get you back to the life you love.
---
---
Click any area below to see potential causes of pain.
---
Our goal is to provide you with a compassionate, customized multi-disciplinary treatment that allows you to live a better life. We want our patients to focus on what they can do and what they would like to do if they were pain free. We offer a variety of traditional, alternative, and innovative medical treatments and our doctors spend time understanding your lifestyle before developing a treatment approach. Our newly built, state-of-the-art facilities ensure your comfort and safety for everything from office visits to minor procedures and even same-day surgery.
What to expect when visiting CPI
If you think your pain has become unmanageable, it is time to visit a pain management doctor. At Capitol Pain Institute, our goal is to develop a customized, multi-disciplinary treatment plan to get you back to the life you love.
To be prepared for a successful first visit, there are a few items that you will want to bring with you.
ID
Insurance card (if utilizing your insurance for your pain management treatment)
Any relevant imaging (XR, MRI, CT scan, etc.)
We highly recommend downloading and filling out your new patient packet ahead of time to save you time and streamline the process. This detailed paperwork helps ensure that our pain management doctors have all the information they need to create a customized plan for you.
On your first visit, your Capitol Pain Institute pain management doctor will ask you detailed questions about your pain symptoms and medical history, review your past records and imaging, perform a thorough physical exam, and discuss your goals. Some common questions you may be asked on your first visit are:
Where is the pain? (what body part)
What does it feel like? (dull, aching, tingling)
How often do you feel pain?
What makes your pain better or worse?
After analyzing your unique pain conditions and goals, you will work with your pain management specialist to create a customized, multi-disciplinary treatment plan. Additional imaging studies, lab work, or tests, such as Electromyography/Nerve Conduction Study (EMG/NCS), may be ordered to help understand the root cause of your pain. We will carefully assess you and deliver a precise diagnosis so we can develop the best plan to alleviate your pain. Whether you tend to be more conservative in your medical decision making or you prefer a more aggressive approach, we want to work with you to develop a treatment plan that fits your lifestyle.
We will schedule a follow up appointment after your initial evaluation and continue to follow you on a monthly basis. These follow up visits help track your progress and the effectiveness of your plan of care. We utilize these visits to refine your unique treatment and goals of living a pain free life.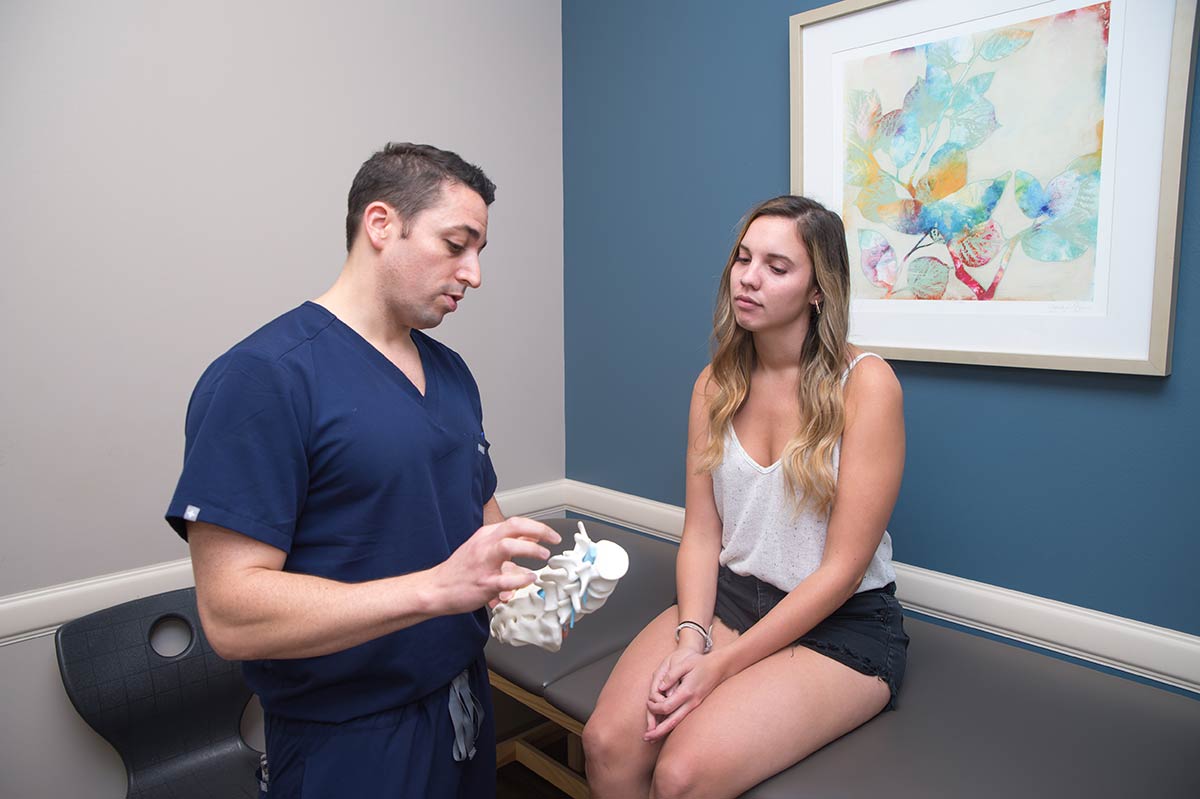 One of the most common reasons to seek medical care is pain. Pain affects millions of people across the world and is one of the most unrecognized and untreated conditions. Pain can disrupt your sleep, concentration, energy levels and overall enjoyment of life. Pain management is a rapidly growing medical specialty that covers a wide spectrum of conditions such as but not limited to:
Post-operative conditions
Trauma-related conditions
Age related conditions (arthritis and degenerative disease)
Neuropathic pain
Cancer pain
The goal of pain management is to:
reduce pain
improve function
increase your quality of life
Pain management incorporates a lot more than just pain medications. At Capitol Pain Institute, our board-certified Interventional Pain Management specialists are trained in minimally invasive advanced procedures to help diagnose and treat chronic pain conditions. We utilize a wide range of interventional treatments, medication optimization, along with complementary services in an effort to reduce your pain and avoid invasive surgical procedures. Depending on your specific pain condition, we may recommend:
physical therapy
nerve blocks
joint injections
neuromodulation
interspinous process spacers
or any combination to help diagnose, manage and often cure your pain.
Innovation in the field of pain management is developing rapidly. There are now products and procedures to offer to our patients for conditions that previously had lower success rate with injection therapy alone. At Capitol Pain Institute, we stay on the forefront of research and advanced procedures and are ready to help with your chronic pain. If you want to learn more about this field or if you think one of these procedures could help with your chronic pain, contact Capitol Pain Institute to set up an appointment with a physician near you.
Working with a pain management specialist
When you've been experiencing pain symptoms for three months or longer, your primary care physician may refer you to pain management. Pain management doctors are physicians that specialize in the evaluation, diagnosis and treatment of pain. Historically, pain management physicians complete a four-year anesthesiology residency followed by a one-year fellowship in pain management. This background in anesthesiology meant that the physicians were well versed in medications, particularly pain medicine, as well as nerve blocks and spinal techniques. Pain management specialists can also complete a pain management fellowship following a Physical Medicine and Rehabilitation residency.
Pain management specialists' advanced training allows them to specialize in the evaluation, diagnosis and treatment of pain. They have in-depth knowledge of pain disorders, use state of the art equipment, and have the skill to perform advanced interventional procedures. The goal of a pain management specialist is to relieve, reduce or manage your pain to help you return to your everyday activities without heavy reliance on medications.
At Capitol Pain Institute, our pain management specialists work to find the root cause of your pain by carefully listening to your pain complaints, utilizing physical and neurological exams (XR, MRI, CT, EMG/NCS), and coordinating with your primary care doctor and other specialists to provide the best possible care. With our Board-Certified Pain Management Physicians' specialized training, we have access to the latest research on therapies that work. After diagnosing your pain condition, our pain management providers will review all the available therapies to develop a treatment plan that is exactly right for your lifestyle.