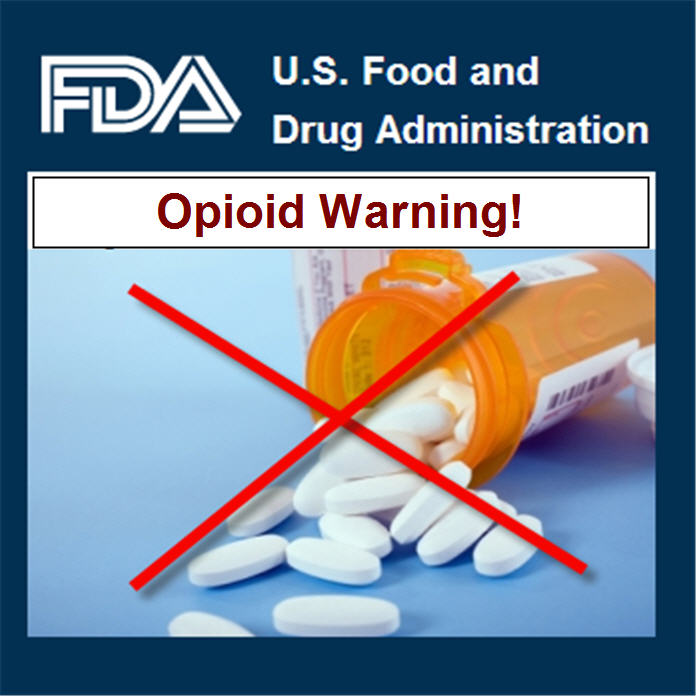 CPI Concurs with FDA Warnings of Opioid Use
The U.S. Food and Drug Administration (FDA) recently announced class-wide safety labeling changes for immediate-release opioid pain medications. Among the changes, the FDA is requiring a new boxed warning about the serious risks of misuse, abuse, addiction, overdose and death.
We at the Capitol Pain Institute (CPI) concur with the FDA and its continuing effort to educate prescribers and patients about the potential risks related to opioid use. After all, opioid-based pain medications, as their name suggests, are medications derived from Opium. The drug source contains several different compounds, including morphine, codeine, thebaine, papaverine, and noscapine.
Opioid-based pain medications work by activating the Mu-opioid receptor primarily located in the central nervous system or peripheral nervous system.
Opioids work by decreasing the perception of pain that the patient feels. But at CPI, we educate our patients to understand and be warned that opioid medications can also be highly addictive and have withdrawal symptoms if stopped abruptly.
This last was reaffirmed by Robert Califf, M.D., FDA commissioner who stated, "Opioid addiction and overdose have reached epidemic levels over the past decade, and the FDA remains steadfast in our commitment to do our part to help reverse the devastating impact of the misuse and abuse of prescription opioids."
Our pain clinic's team of doctors and pain specialists and nurses are here to provide medically advanced options and progressive treatments to relieve you of your chronic pain. We are dedicated to helping those who constantly suffer from pain. And while opioids can be used to help lessen such pain; it is imperative to work with your pain physicians to utilize and find protocols that will work best with your body's own healing processes, not against them.
While no individual treatment works for every patient, our procedures have been successful in treating the following:
Fibromyalgia
Complex regional pain syndrome (CRPS)
Migraine Headache
Tension Headache
Cluster Headache
Low Back Pain
Neck Pain
Hand and Wrist Pain
Joint and Muscle Pain
Arm and Shoulder Pain
Tennis Elbow
Sciatic Pain
Herniated and Bulging Discs
Knee Pain
Rheumatoid Arthritis
Osteoarthritis
Thoracalgia
Stomach and Abdominal Pain
Overall, chronic pain treatment depends on the cause and needs of each patient. While total pain relief is not possible every time, many types of chronic pain can be managed. Work with your Austin pain management doctor to create a Treatment Plan.
Contact us now to start your journey to get your life back!
Recent Posts